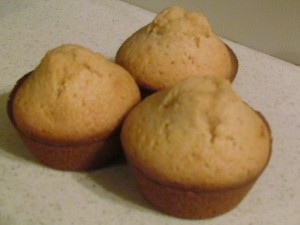 Growing up my mom used to make cornbread all the time. She loved it fresh out of the over with melted butter. Yum! But I could never seem to get over how dry it seemed. Not to mention that if you didn't eat it piping hot outta the oven, it didn't seems to taste as good. Years later I found this recipe and it's been my favorite way to make cornbread ever since. These are so moist and have almost a sweet taste so they make the perfect addition to any meal (such as chili, soup, or stew) or you can make them for breakfast. They are super fast to make and even taste good the next day!
Preheat oven 425 degrees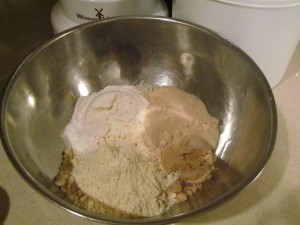 In a mixing bowl combine dry ingredients:
1 1/4 cups cornmeal (ground in your
WonderMill
)
1 cup flour
1/3 cup brown sugar
1/3 cup sugar
1 tsp. baking soda
1/2 tsp. salt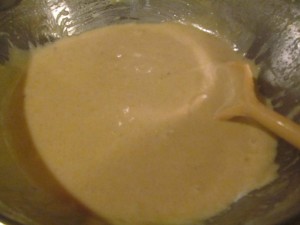 Add to the dry ingredients and mix well:
1 egg
1 cup milk
3/4 cup oil (I use safflower)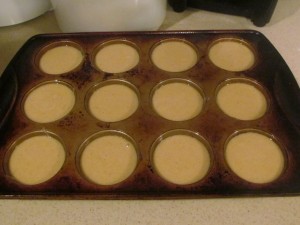 Using a non stick cooking spray, lightly spray a muffin pan. Fill muffin cups 2/3 - 3/4 full (depending on the size you want your muffins). Bake in oven for 13-15 minutes on 425 degrees. Note: These muffins brown really fast, so make sure you check them around 13 minutes. Also, some overs cook hot, so you may need to turn your oven down just a bit.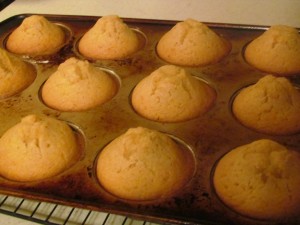 When tested done, remove from oven and place on a wire rack to cool for a few minutes. Serve warm with butter!
Note: If you want a more chunky texture, you can add some drained canned corn. These are really delicious that way too! :)