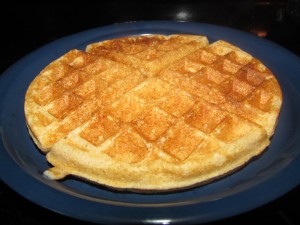 These are so delicious with butter, maple syrup, homemade jelly, honey, etc. You can also play around with the recipe and add some different grains to your WonderMill while you're grinding your whole wheat. I often like to add a little spelt, or barley.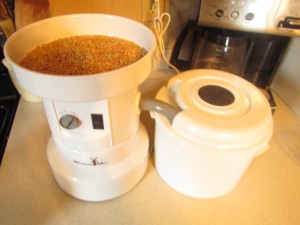 Grind enough wheat berries in your
WonderMill
to make 2 cups milled flour.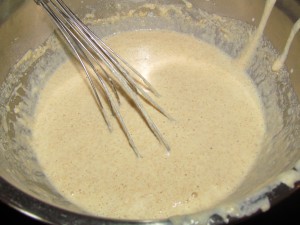 In a mixing bowl combine dry ingredients:
2 cups whole wheat flour (can also do half whole wheat and half unbleached white)
1 Tab. + 2 tea. baking powder
3 Tab. Sugar (I like to use Evaporated Cane Juice)
Add to it:
2 cups milk
2 eggs
3 Tab. oil
Mix well and let sit for a few minutes for the baking powder to start working. Cook on a hot waffle griddle. Yum!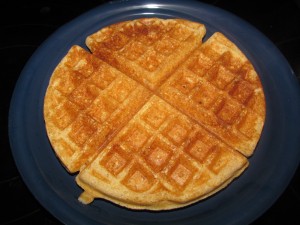 This recipe makes about 6 servings.